Mu online season 17 will open on - FRIDAY 17 DECEMBER 16:00 GMT+1
We proudly announce to you whitemu online season 17 edition with 2 new characters.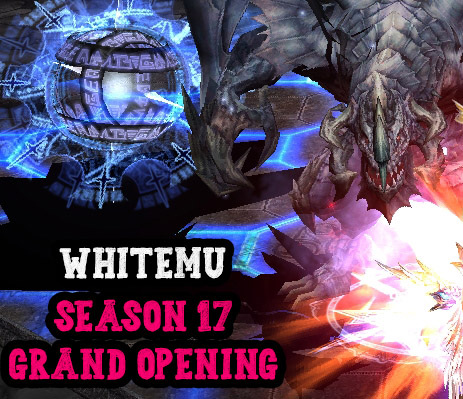 Server stats mu online season 17:
- Medium xp, 2000x normal and 10.000 majestic.
- All muonline skills at Lorencia, you have to search a bit but with all skills, it's a lot more fun :-)
- Decent mu online shop items
- Good quality muonline boss drops with quality items and offcourse RUUD and WCOINS
- Gamestyle: Loads of new features to discover, hunt and upgrade
- Good chaosmachine rates for upgrading / crafting items.
- Upgraded PVM and PVP system
- Since many features changed we chose to use only muonline original items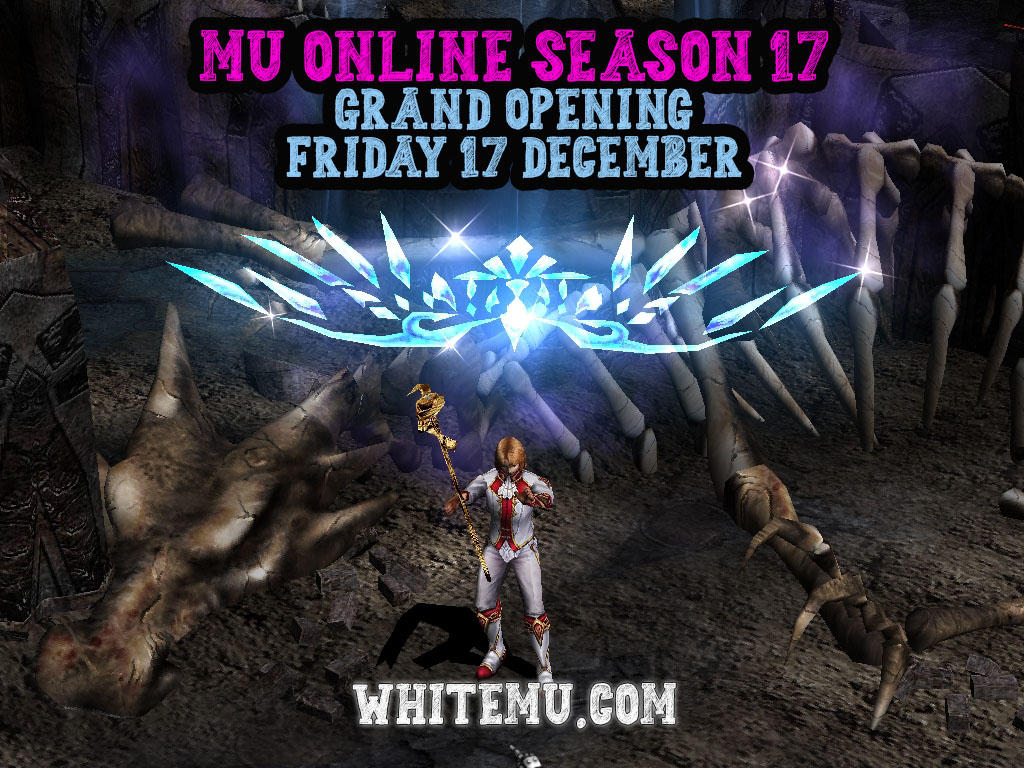 We made sure that ingame leveling and hunting feels like good fun, and on top of that we added custom bosses to bring more muonline excitement.
So have fun exploring, hunting and enjoy muonline season 17!